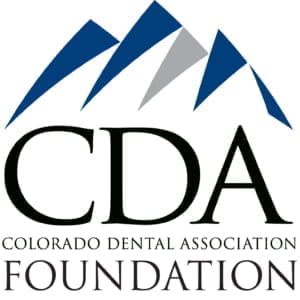 June 28, 2016
The CDA Charitable and Educational Fund has a new name: the CDA Foundation. Don't let the simple name fool you; big things are in store as the foundation undergoes a transformation. The name change is just the first step of a strategic plan that aims to turn the foundation into an entity that better supports not only dental-related organizations in Colorado but also dental professionals.
---
Working For You
Moving forward, the CDA Foundation will play an active role in the work of the CDA. It will support the public relations for the CDA's Dental Health Matters initiative, which will increase discussions about oral health and the dental profession in Colorado communities and advocate for smart improvements that increase access to dental care. It will support expanding dental services in rural Colorado and creating new locations for dentists to practice. It will play a part in creating community dental health coordinators, a concept the American Dental Association developed, who work in underserved rural and urban communities, bringing more people into the oral healthcare system. The CDA Foundation will serve as an integral partner for what the CDA is seeking to achieve through its legislative strategy and, in turn, will become a valuable benefit to CDA members.
Up Next
In the next few weeks, the CDA officially will roll out the CDA Foundation. As we proceed, we'll keep you updated on the next steps of the strategic plan and communicate with you how contributions are being used to improve oral healthcare in the state. We see this as an opportunity for collaboration among the CDA and its members and stakeholders in the state, and as such, we value your input as we move forward. Stay tuned for upcoming emails to find out how you can support the CDA Foundation.