---
Due to COVID-19, the CDA has made the difficult decision to convert its live conference into virtual conference. These are trying times for the dental profession but the CDA is committed to doing everything we can to help dentists overcome this crisis and flourish when its over.
All CE courses will be available to CDA members as webinars, free of charge. 
---

This year has presented numerous struggles for members.
In appreciation for all that you've overcome please take
advantage of these FREE CE courses.
All webinars will be offered live AND
as recordings for 10 days following the live session.
Register for the live webinars below!
---
SPEAKERS AND COURSES
---
The CDA offers a range of educational and CE courses for attendees of the Annual Session. We make every effort to present high-caliber speakers. Speakers' presentations in no way imply endorsement of any product, technique or service. The CDA disclaims responsibility for any material presented. Here's what's offered this year.
---
Saturday, June 13 CE Courses
---
Up in Smoke? Will Cannabis Replace Opioids for Dental Pain Management in Substance Abusing Patients?
Speaker: Thomas Viola, R.Ph., C.C.P.
CE Credit Hours: 2 
**This course fulfills the Colorado Dental Board CE requirement for opioid education.**
COURSE RECORDING AVAILABLE THROUGH
WEDNESDAY, JUNE 24.
Course Description:
Many states have legalized cannabis (marijuana) for medical use and for recreational purposes. Despite this rise in social and legal acceptance, public health concerns regarding the use of cannabis remain, especially among dental professionals. Cannabis has been promoted as an adjunct to non-opioid analgesics and opioid analgesics in the management of postoperative dental pain, and even as an adjunct to Medication-Assisted Treatment (MAT) for opioid and other addictions. This two-hour course will provide an overview of the use of non-opioid and opioid analgesics in the management of postoperative dental pain and will explore the rationale for the potential use of cannabis in dentistry.
Learning Objectives:
Become more familiar with the pharmacology and mechanism of action of opioid and non-opioid analgesics.
Discuss the best practices for prescribing opioid analgesics to use in everyday clinical situations.
Explore the purported role of cannabis in the management of acute dental pain.
Learn strategies for recognition of substance abuse disorders and referral of patients to treatment.
About the Speaker: 
Thomas Viola, R.Ph., C.C.P., the founder of "Pharmacology Declassified," is a board-certified pharmacist who also serves the profession of dentistry as a clinical educator, professional speaker and published author. Tom is a member of the faculty of 10 dental professional degree programs and has received several awards for outstanding teacher of the year. Tom has presented hundreds of continuing education courses to dental professionals, nationally and internationally, in the areas of oral pharmacology and local anesthesia and is well-known for his regular contributions to several dental professional journals. Through his informative, humorous and engaging live seminars and webinars, Tom has earned his reputation as the go-to specialist for making pharmacology practical and useful for all members of the dental team.
Saturday, June 27 CE Courses
---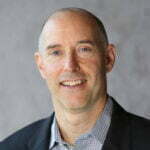 June 27, 9-11 a.m.
The Realities of a Cyberattack – Are you mentally and financially prepared?
Speaker: Gary Salman
CE Credit Hours: 2
*To obtain CE Verification: After watching this recorded course in its entirety, please email your name to elisa@cdaonline.org. 
Course Synopsis: As we slowly recover our businesses during this time of COVID-19, we have witnessed the good and bad of humanity. Despite the undiscriminating nature of this virus, criminals continue to prey on businesses in attempts to take advantage of trust, desperation and technology vulnerabilities. Gray market PPE solicitations are just one example of this criminal behavior. There are several others that range from something as simple as tricking a staff member into opening a maliciously disguised email attachment, to a cybercriminal infiltrating an entire IT company's operation. The likelihood of your business becoming a victim of a cyberattack is greater than its chance of experiencing a fire or a flood…or even a malpractice claim. If a cyberattack occurred, are you mentally and financially prepared to be shut down for two-to-four weeks? Do you have confidence that your office technology is secure enough to shield you from an attack?
Learning Objectives:
Understand how to protect your practice from ransomware attacks and identity theft.
Gain additional knowledge about the technology and solutions that can minimize the chances of being a victim of a cyberattack.
Learn common misconceptions about ransomware attacks.
Speaker: 
As the CEO and co-founder of Black Talon Security, Gary Salman is dedicated to data security and understanding the latest trends in the industry, particularly as they relate to the healthcare field. He has a proven executive management track record and over 30 years of experience in software development and computer IT.
Gary speaks nationally on cybersecurity threats and their impact on the dental community. He has trained thousands of dental offices across the U.S. on how to maintain "best practices" in cybersecurity and has been featured in over 30 local and national publications.
In addition, Gary has over 15 years as an instructor at West Point and he is also involved in law enforcement.

HOUSE OF DELEGATES
---
The House of Delegates is virtual for 2020! Volunteer with your component to be a delegate from the comfort of your kitchen table or living room couch. All technology will be tested in advance with training sessions available for anyone needing assistance. If you are serving your component as a delegate or alternate delegate, please click here to officially register and visit the below tabs.
EXHIBITORS AND SPONSORS
---
Due to COVID-19, we are unable to host an exhibit hall or live event this year but appreciate your interest in supporting the CDA and its meeting. We look forward to working with you at future CDA events.