By Denise Kassebaum, D.D.S., M.S.,
Dean, University of Colorado School of Dental Medicine
From the Summer 2016 Journal of the Colorado Dental Association
A commencement celebrating the graduation from dental school is a major milestone in the life of a dentist. For 78 new graduates of the University of Colorado School of Dental Medicine, this special event took place on May 27, 2016.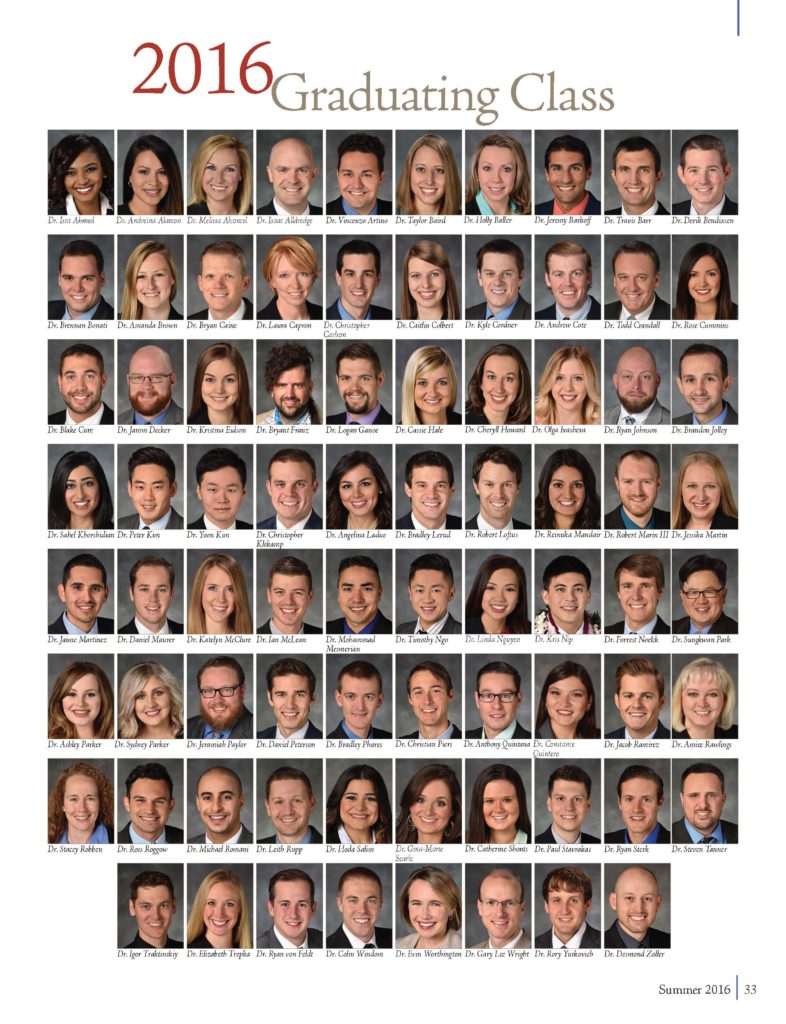 This special event also provides the opportunity to reflect on the partnerships with organizations outside the university that support dental education. To the members and leadership of the Colorado Dental Association, let me express my appreciation for your continued support of the CU School of Dental Medicine (SDM) and the students who will eventually become your dental colleagues in our esteemed dental community. Your participation in our educational programs, patient care activities and student events contribute to their education.
The CDA has been a great partner to the school over many years. We take great pride in the fact that many CDA leaders in the recent past are either CU alums or are CU honorary alums. At this time we are privileged to have a past president of the CDA on our full-time faculty, along with other current and past leaders.
The CDA generously sponsors American Student Dental Association (ASDA) dues for DS 1 students, an annual graduation award, and a dental student scholarship each year to ensure our students are supported by and understand the value of organized dentistry. Through activities such as Give Kids a Smile Day and COMOM, our students are introduced to the great work of CDA dentists and help to establish mentoring relationships that can last for years.
For our brand new graduates, the four-year educational pathway to their dental degree is complete and their lifelong learning phase has just begun. Some of these graduates will serve their local communities in a host of practice settings, others will be participating in advanced education programs in general dentistry and the dental specialties, while others will be serving our nation in the armed forces of the U.S. military. Some will be leaving Colorado with plans to return after advanced dental education. Please welcome Colorado's newest members to the dental profession – the graduates of the University of Colorado Dental Class of 2016.