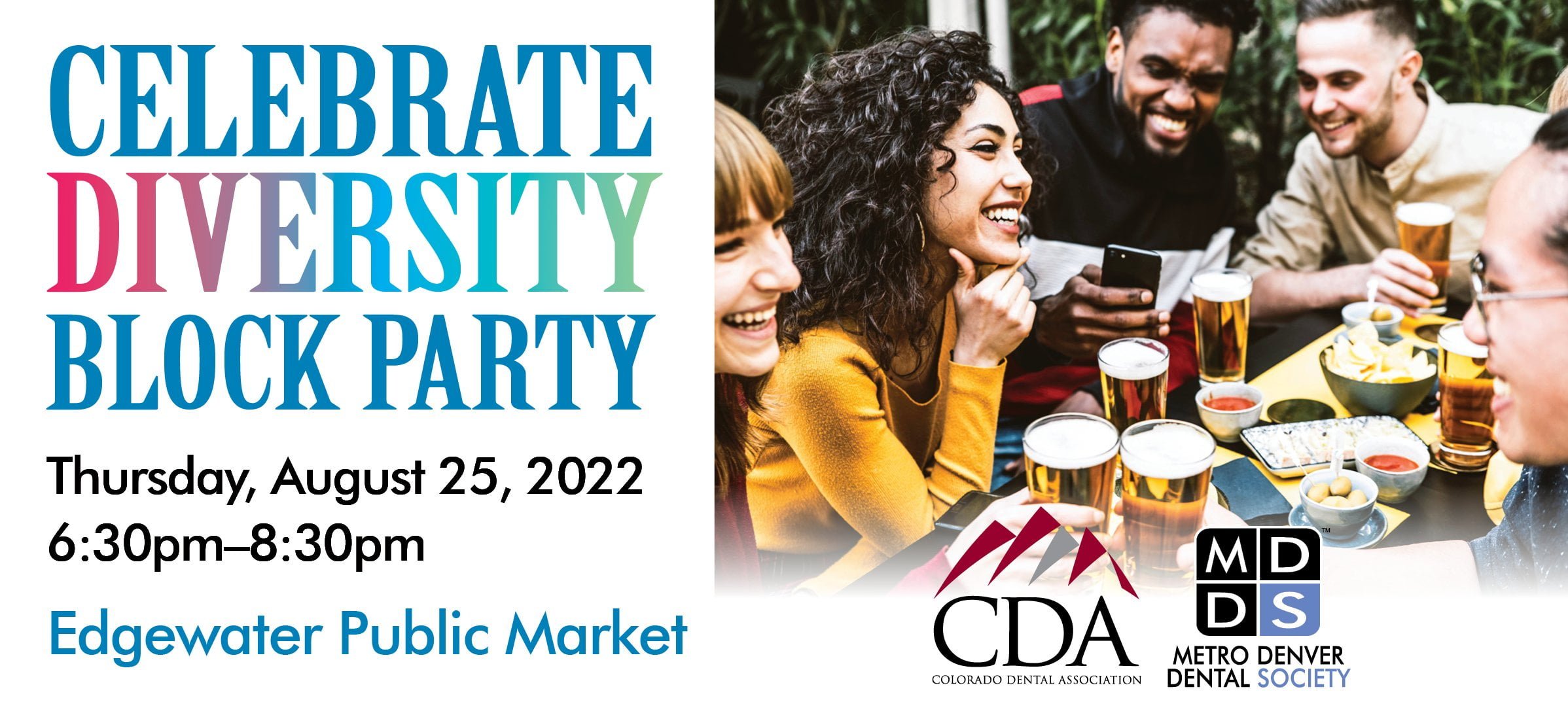 August 25, 6:30-8:30 p.m.
Grab your dentist friends and join CDA & MDDS in celebrating diversity in the dental profession! Enjoy appetizers from Edgewater Public Market's global food offerings as well as cocktails and refreshments. Your community is made stronger through its diversity, so celebrate these differences and similarities while making new connections with your colleagues. All members are invited to take advantage of this NO COST event.
RSVP Required:
Please RSVP with CDA Membership Coordinator Elisa Llodra at 303-996-2841 or elisa@cdaonline.org or register online.

Event generously sponsored by COPIC Financial Service Group.