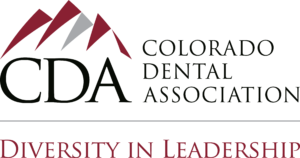 Leadership is an activity, not a position, and all CDA members can lead anytime, anywhere. At the CDA, our goal is to ensure our membership and volunteer leadership represent a strong, vibrant, and evolving model of diversity and inclusion for the dental community and the diverse patients they serve.
The CDA has created Diversity in Leadership, designed to enhance the leadership skills of dentists of all backgrounds and to bring a variety of professional and personal experiences to our leadership team. This program is designed to develop the competencies and skills that both current and future leaders need in their offices and outside of the office setting.
If you have any questions about the program, contact CDA Director of Membership Erica Carvin at 303-996-2842 or erica@cdaonline.org.