Wellness
Wellness means different things to different people, but one thing is certain – we ALL need it. In 2020, the CDA is offering a member benefit like none before. Each month a different aspect of wellness will be in the spotlight and available for dentists and their teams to learn from and use.
---
Financial Wellness Webinar Series
---
Estate and Business Planning for Dentists: How to Review Your Plan in a Post-COVID World
Tuesday, July 28 at noon
Speaker: Brandon Rains, J.D.
1 CE credit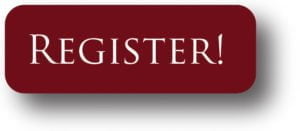 The undiscriminating nature of COVID-19 has motivated many individuals to create or review their estate and business plans. If the unthinkable happened, would your loved ones be cared for and would your business have a plan in place? This seminar will address incapacity, wills, trusts, buy/sell agreements and planning with purpose.
Learning Objectives:
• Analyze your need for a buy/sell agreement and potential next steps.
• Understand personal estate planning strategies for incapacity and death.
• Understand business estate planning strategies for incapacity and death.
• Create mechanisms and strategies for purposeful giving to leave a legacy of assets and values.
Brandon Rains, The Rains Law Firm
Brandon is an estate planning and business planning attorney in Greenwood Village and Fort Collins who has a unique approach to his practice. He maintains a relationship with his clients long after his clients sign their documents, and he particularly enjoys helping his clients identify and pass on their values to loved ones. His passion is helping inheritances be opportunities and helping family units and family members reach their potential.
He earned his J.D. from the University of Utah, a master's degree in history from Utah State University and a bachelor's degree in history from Brigham Young University. He established his firm to be values-centered, advising clients to not only plan for their assets but to plan for passing along their values.
Wellness Program Calendar
---
---
---
January

Return on Investment: Providing an Office Wellness Program

February

Ergonomics in the Dental Office

March

Stop Making Excuses! Get Healthy!

April

Stress Awareness and Stress Management

May

Nutrition Tips and Boosting Immunity

June

Employee Exercise and Fitness
---
July

Financial Health for the Present and Future

August

Mindfulness, Gratitude and Meditation

September

Suicide Prevention: Helping others and helping yourself

October

Office Stretching, Body Therapy and Selfcare

November

Healthy Aging, Risk for Disease and Hazards of the Occupation

December

Work-Life Balance: The Importance of Downtime
Stress Down Challenge
April is National Stress Awareness month! You can't control COVID-19 but you CAN control how you react to it. Starting tomorrow, the CDA is implementing a one-week Stress Down Challenge – showing you a different way to de-stress each day. Find out which method works best for you. Thank you Movement 1st Wellness for this content.
The Eight Dimensions of Wellness
Wellness means, and should mean, different things to different people based on what they're striving to accomplish.
There are Eight Dimensions of Wellness:
Emotional – coping effectively with stress and growing from experiences
Financial – successfully managing financial expenses
Occupational – enjoying occupational endeavors and having personal satisfaction with work
Social – developing meaningful relationships that create a healthy support network
Environmental – respecting surroundings and raising awareness
Intellectual – having an open mind to new ideas and participating in activities
Physical – maintaining a healthy body and seeking care when needed
Spiritual – developing a set of values to gain meaning and purpose
---
Well-Being Resources
---
---
Knowing when to reach out for help is the most important part of your well-being plan. No one can do everything alone, and this is especially true when substance dependency occurs, or emotional, psychological or physical complications arise that could affect your ability to practice dentistry.
If you need help, one phone call is all that it takes.
Search for therapists, psychiatrists, and support groups.
This website does not provide specific well-being or healthcare advice. The site is intended only to be used as general information pertaining to well-being and related health topics. The information presented is not intended to replace or serve as substitute for professional healthcare services with a physician. Any observations and/or opinions contained on the website should not be construed as specific medical advice.
---
---