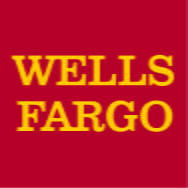 Wells Fargo Practice Finance
888-937-2321
CDA Member Benefit: Preferred pricing on practice and commercial real estate financing for CDA and ADA members.
Take your practice to the next level with financing and support from Wells Fargo.
From opening your first practice to expanding or transitioning your business, Wells Fargo Practice Finance can help you pave the way for your long-term professional and financial success. Working through each career milestone with practical planning resources, financial services, and experienced practice support, you can learn how to balance responsibilities as both practitioner and business owner. And with more than 30 years of experience working exclusively in healthcare, you can rely on their understanding of the complexities and challenges of business ownership. When you're ready to buy, start, expand, update, or transition your practice, Wells Fargo is ready to help.
All financing is subject to credit approval. Commercial real estate financing is provided by Wells Fargo SBA Lending and is subject to credit approval and SBA eligibility rules.
Wells Fargo Practice Finance is a division of Wells Fargo Bank, N.A. 
How was your experience with this company?