September 8, 2011
Understanding the complexity of insurance coverage for your dental practice can be a challenge. COPIC Financial Service Group provides some expert advice as to what you need (and don't need) in terms of general liability coverage, workers' compensation, employment practice liability and more.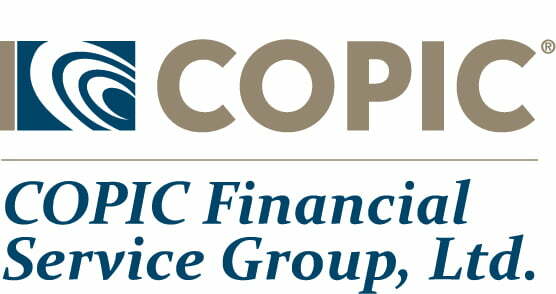 COPIC Financial Service Group understands that, as a dentist, you wear many hats. You're responsible for providing quality care to your patients while making decisions about employee benefits, workers' compensation, property and casualty insurance, lenders insurance requirements, OSHA requirements, and so much more.
COPIC Financial Service Group has the expertise to address your unique challenges. They are an independent insurance brokerage and consulting firm focused on the Colorado healthcare community and provides:
Workers' Compensation
Disability
Business Package Policy
401(k)
Employment Practices Liability
Annuities
Auto-Home-Umbrella
Life
Individual and Group Health
Do I need general liability coverage?
YES. To cover your general liability risk, you need to purchase a separate policy, which should include:
• Premise liability: covers your patients from injuries occurring on your premises, such as slips and falls
• Personal and advertising injury: coverage for libel, slander or copyright infringement
• Fire damage liability: covers fire damage to your leased premises
• Medical payments: covers "goodwill" medical payments to the public
• Non-owned automobile
How much coverage do I need for my business property?
You should purchase replacement value (without depreciation) coverage for your business and include cost of leasehold improvements.
As an owner, should I cover myself for workers' compensation?
This depends on your health insurance plan. Most health insurance policies exclude occupational injuries or disease. If your policy contains such exclusions, then you should consider covering yourself to avoid self-insuring costly medical bills incurred due to injury at work. The cost to cover yourself is about $250 annually, regardless of your income. This coverage pays 100% of your medical bills, has no deductible and no co-pay. It will also pay for lost income in accordance with the Colorado Indemnity Schedule.
How do I protect myself from claims brought against me by my employees?
All employers face potential risks when they hire or fire an employee. The management of people is a complex task, creating numerous opportunities for mistakes. The number of lawsuits for wrongful termination, discrimination, hostile work environment and sexual harassment has increased dramatically over the last decade, and we strongly suggest all employers protect themselves by purchasing Employment Practices Liability coverage.  Need more information? Contact Kristin Stepien at 720-858-6297 or kstepien@copic.com.
How will healthcare reform affect me?
Whether it's for yourself or your employees, health insurance is hugely important – so is making the right choice. It is important to remember that many of these reforms and their effective dates are subject to the rules and regulations process, both at the state and federal levels, which could alter the timing of implementation.
A few of the changes that could affect you are:
• Pre-existing condition exclusions for dependent children (under age 19) are prohibited.
• Dependent coverage up to age 26 is mandated (prior to reform, the coverage could only be extended beyond age 18 if the dependent was a full-time student).
• Removal of lifetime medical benefit limits (prior to reform, most medical insurance policies maxed out at $1M).
• New healthcare plan disclosure and transparency requirements, which include consumer protections (i.e. making sure insurance covers individuals in high-risk groups and limiting the ability of insurance to charge higher co-pays for emergency services provided in out-of-network situations).
Need more information? Contact Andrea Levine at 720-858-6287 or alevine@copic.com.
COPIC Financial Service Group
720-858-6280
www.copicfsg.com
COPIC Financial Service Group, Ltd. is an insurance brokerage firm representing a variety of insurance carriers. Products offered by COPIC Financial are not issued by COPIC Insurance Company.