June 10, 2010
The 55th Annual Colorado Science and Engineering Fair was held at Colorado State University in Fort Collins.  This three-day event showcased winning science projects from regional fairs across the state in a competition for awards, scholarships, and a chance to attend the International Science Fair with all expenses paid.  The awards are presented by more than 60 organizations and judged by more than 150 professionals from those organizations.  The Colorado Dental Association was one of those organizations.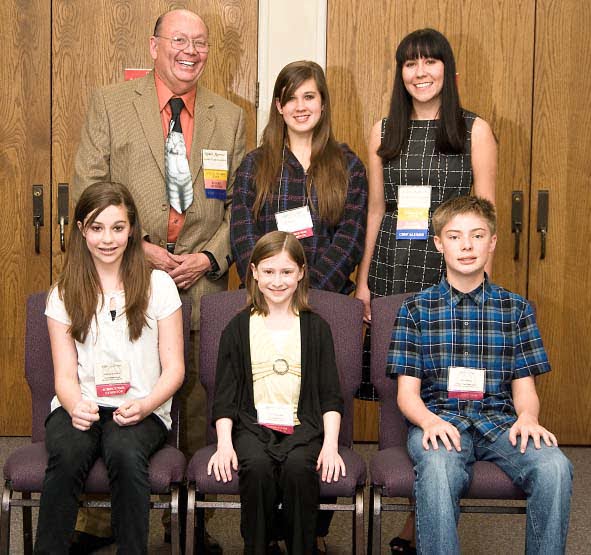 The CDA has been a Platinum Sponsor of the fair for many years, and the presenter of awards for projects related to dentistry and oral health.  Being a Platinum Sponsor entitles the dental association to have two members on the Board of Directors for the fair.  Currently serving as board members are Dr. Bob Morrow and Dr. Carol Morrow.  Dr. Bob Morrow is a past president of the State Science Fair Board and Dr. Carol Morrow is currently vice president.
Both judge the dental-related science projects and present the awards at the annual awards ceremony. Following is a list of this year's winners.

Junior Division Winners (grades 6-8):

Tyler Chin, 7th grader from Grand Junction, won $50 for the project, "Dirty Mouth Dogs vs. Clean Mouth Cats, Who has the Most Bacteria in their Saliva?"
Michaela Keeler, 8th grader from Siebert, won $50 for her project, "Prevention of Bacteria from Ahhh to Z."
Lauren Dewey and Ellie Sullivan, 6th graders from Colorado Springs, won $100 for their team project, "Don't kiss your…Oral Bacteria."
Senior Division Winner (grades 9-12):
Elaine Wolfe, 12th grader from Boulder, won $100 for her project, "The Effects of Common Oral Hygiene Routines on the Oral Micro biota."  (This project used DNA to identify the micro organisms.)
The CDA is proud to support this fair as an area to encourage research and education in oral health among school aged children. The association encourages all component societies to support their local science fairs.